The Orange phase Bearded Dragons can have the look of an iridescent highlighter that that has taken years to develop as with all of our color phases. With many years of our breeding this color it remains a popular choice.
Please use the number below each picture when inquiring about the dragons.  We ship FedEx, "Priority Overnight" Monday through Wednesday.  Call or email us with a zip code to determine shipping cost.  Payment can be made with Visa, MasterCard or PayPal by Square via email.  Money Orders are also accepted. We will only hold a dragon 8 days after purchase.
NOTE TO ALL!!  WE NOW HAVE LOBSTER FEEDER ROACHES FOR SALE. START YOUR OWN COLONY AND SAVE MONEY ON FEEDING YOUR BEARDED DRAGONS. WE WOULD NEED YOUR ZIP CODE TO DETERMINE SHIPPING.  $40.00 A BAG ALL SIZES ONE POUND BAG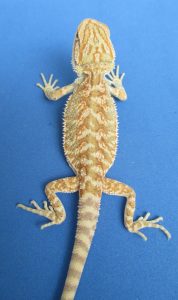 #1 Orange/tan phase male
6 3/4 inch born 11/18
$100.00. Note: shed on tail
click to enlarge photo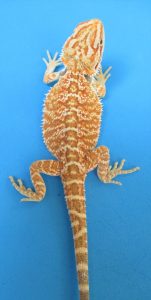 #3 Orange phase female
8 1/4 inch born 11/2 $155.00
click to enlarge photo.


#5 Orange/tan phase male
6 1/2 inch born 11/15
$85.00. Note shed on
tail. click to enlarge
photo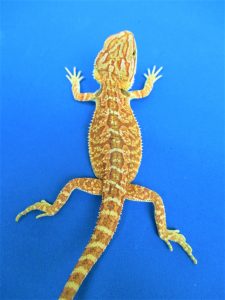 #14 Orange phase female
7 inchg born 11/22 $145.00
click to enlarge photo