Leatherback bearded dragons are easily discerned from other morphs. The scales are not dominant as in all other Pogona vitticeps but have a smoother feel along the back and sides. They come in a large variety of colors with some that are totally without a pattern. These dragons can be vary striking visually. Again the camera does not do them justice.
Please use the number below each picture when contacting us.  Email with your shipping zip code to determine freight.  We ship Monday Thru Wednesday due to tracking.  Payment can be made with Visa, MasterCard, PayPal or Money Order with a Square invoice sent via email.
NOTE TO ALL. WE ARE NOW SELLING LOBSTER ROACH COLONIES $50.00 FOR 1/2 POUND AND $75.00 FOR A POUND PLUS SHIPPING. YOU CAN SAVE ON SHIPPING IF ORDERING THE LOBSTER ROACHES AT THE SAME TIME WHEN PURCHASING A DRAGON. BEST PRICES ON THE NET CHECK IT OUT!
Please be aware that we will hold dragons for 8 days only.  After that there will be an $80.00 holding for up to two weeks only.
IF THE DRAGON IS POSTED IT IS AVAILABLE UNLESS IT IS MARKED "SOLD" AT THE END OF THE DESCRIPTION.


#2 Orange phase leatherback
female 8″ born 5/28 $100.00
Note: nip tail but very calm
and beautiful. Click to enlarge
photo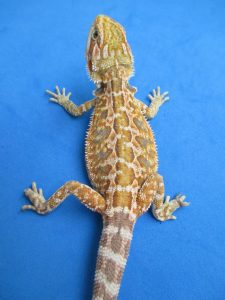 #16 Orange phase leatherback male
9 1/2″ born 4/2 $65.00
Note nip toes and tail see
below for full body pic. Very
calm click to enlarge photo. Shed
on tail


#16 Full body click
to enlarge photo


#17 Orange phase leatherback
8 1/4″ female born 5/26 $100.00
Note: slight damage on tip
of tail. See below for full
body. Click to enlarge photo
very calm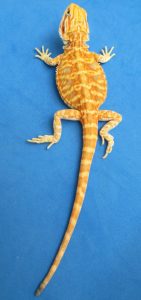 #17 Full body picture.
Click to enlarge photo


#27 Yellow phase leatherback
female 7 1/2″ born 5/9 $175.00
click to enlarge photo. Note:
shed on tail.  Calm and gentle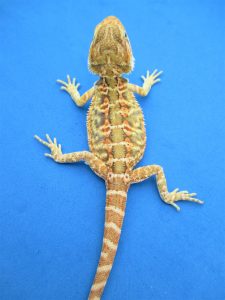 #33 Orange leatherback
female 7 1/2″ born 5/28 $150.00
Click to enlarge photo. Unusual
coloring and pattern – SOLD 8/16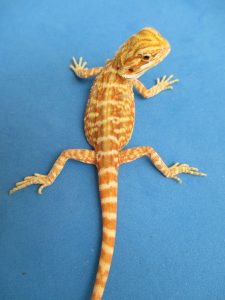 #41 Orange phase leatherback
7 1/4″ male born 5/26
$235.00 click to enlarge
photo