All colors are present in this phase. These Bearded Dragons will sometimes have clear nails and can be without a pattern on their back. The colors range in a variety of hues. From a light pastel with a white background, to more intense colors without a hint of the whiter skin cells which are not found in others.
Please use the number below each picture when inquiring about a Dragon.. Prices will increase due to size and intensity of color. We ship FedEx "priority Overnight" Monday through Wednesday.  Payment can be made with Visa, MasterCard, PayPal and Money Order.
NOTE TO ALL. WE ARE NOW SELLING LOBSTER ROACH COLONIES $60.00 A POUND OR $40.00 1/2 POUND PLUS SHIPPING. YOU CAN SAVE ON SHIPPING IF ORDERING THE LOBSTER ROACHES AT THE SAME TIME WHEN PURCHASING A DRAGON. BEST PRICES ON THE NET CHECK IT OUT!
PLEASE BE AWARE WE WILL HOLD DRAGONS FOR 8 DAYS AFTER PURCHASE.  THERE WILL BE A $40.00 HOLDING FOR AFTER THAT.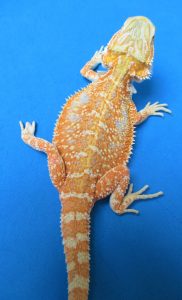 #1 Hypo Orange male
11″ born 4/28 $100.00
Note: Nip toes. Click
to enlarge photo. Calm
like to ride on the open
hand.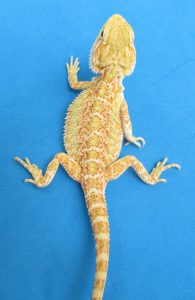 #4 Hypo Pastel female
8″ born 7/1 $125.00
click to enlarge photo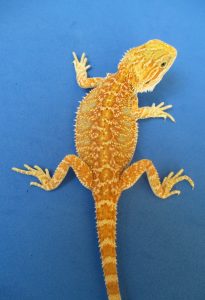 #5 Hypo Orange phase female
8″ born 7/8 $75.00
click to enlarge photo
Note: Nip tail see photo
below. click to enlarge photo


#5 dragon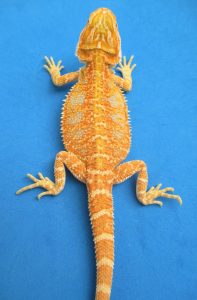 #12 Hypo Tangerine female 9″
born 5/12 $200.00 click to
enlarge photo. Note: just
going into a body shed.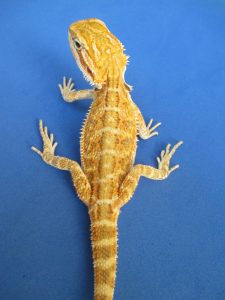 #19 Hypo Yellow male
8 1/4″ born 5/12 $150.00
click to enlarge photo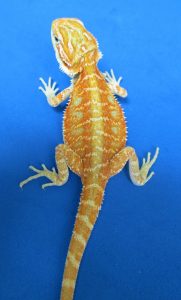 #36 Hypo Orange male
7 1/2″ born 7/28 $200.00
click to enlarge photo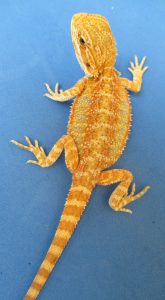 #37 Hypo Orange female
7 3/4″ born 8/1 $175.00
click to enlarge photo