The dunner bearded dragons carry a design that is different than the traditional pattern of a bearded dragon. Dots and blotches are found on the back of the dragon between the normal shield pattern, along with lines and streak that run down the tail. The blotches are also found on the arms and legs of the dunner dragons and usually have conical scales. Check out our available dunner bearded dragons for sale below!
We will only hold a dragon for 8 days after purchase. Contact us today for more information.
Please use the number below each picture when inquiring about the dragons. We ship FedEx, "Priority Overnight" Tuesday through Wednesday. Call or email us with a zip code to determine shipping cost. Payment can be made with Visa or, MasterCard using square invoicing via email or by PayPal invoicing as well.
NOTE TO ALL. WE ARE NOW SELLING LOBSTER ROACH COLONIES $135.00 FOR A POUND PLUS SHIPPING. YOU CAN SAVE ON SHIPPING IF ORDERING THE LOBSTER ROACHES AT THE SAME TIME WHEN PURCHASING A DRAGON. BEST PRICES ON THE NET CHECK IT OUT!
PLEASE BE AWARE WE WILL HOLD DRAGONS FOR UP TO 8 DAYS AFTER PURCHASE. 

IF THE DRAGON IS POSTED IT IS AVAILABLE UNLESS IT IS MARKED "SOLD" AT THE END OF THE DESCRIPTION
FEMALES CANNOT BE GUARANTEED DUE TO MALE DEVELOPMENT.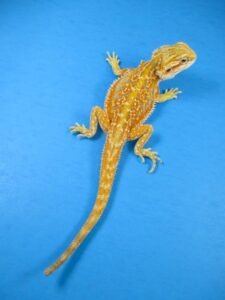 #2 Hypo Tangerine Dunner
male 9 1/2″ born 5/22
$175.00. Loves to be out
and held warm personality
Note: nip toe, bob tail
click to enlarge photo
see below for close up – SOLD 1/2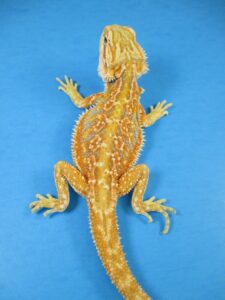 #2 again. Click to enlarge
photo