The dunner bearded dragons carry a design that is different than the traditional pattern of a bearded dragon. Dots and blotches are found on the back of the dragon between the normal shield pattern, along with lines and streak that run down the tail. The blotches are also found on the arms and legs of the dunner dragons and usually have conical scales. Check out our available dunner bearded dragons for sale below!
We will only hold a dragon for 8 days after purchase. Contact us today for more information.
NOTE TO ALL. WE ARE NOW SELLING LOBSTER ROACH COLONIES $50.00 FOR 1/2 POUND AND $75.00 FOR A POUND PLUS SHIPPING. YOU CAN SAVE ON SHIPPING IF ORDERING THE LOBSTER ROACHES AT THE SAME TIME WHEN PURCHASING A DRAGON. BEST PRICES ON THE NET CHECK IT OUT!
PLEASE BE AWARE WE WILL HOLD DRAGONS FOR 8 DAYS AFTER PURCHASE.  There is a holding fee of $80.00.  We will only hold for two weeks.

AS THE DRAGONS REACH SIZE AVAILABILITY WILL INCREASE UNTIL LATE FALL.

IF THE DRAGON IS POSTED IT IS AVAILABLE UNLESS IT IS MARKED "SOLD" AT THE END OF THE DESCRIPTION</spa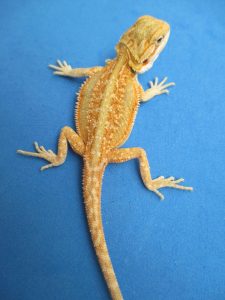 #8 Hypo Orange phase
leatherback female
8″ born 5/29
$150.00. Click to
enlarge photo. Note shed on
tail.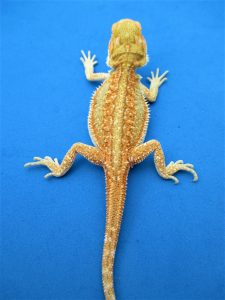 #31 Tangerine phase Dunner
7″ female born 5/29 $150.00
Calm like to be handled
click to enlarge photo – SOLD 8/14