All colors are present in this phase. These Bearded Dragons will sometimes have clear nails and can be without a pattern on their back. The colors range in a variety of hues. From a light pastel with a white background, to more intense colors without a hint of the whiter skin cells which are not found in others.
NOTE TO ALL. WE ARE NOW SELLING LOBSTER ROACH COLONIES $50.00 FOR 1/2 POUND AND $75.00 FOR A POUND PLUS SHIPPING. YOU CAN SAVE ON SHIPPING IF ORDERING THE LOBSTER ROACHES AT THE SAME TIME WHEN PURCHASING A DRAGON. BEST PRICES ON THE NET CHECK IT OUT!
PLEASE BE AWARE WE WILL HOLD DRAGONS FOR 8 DAYS AFTER PURCHASE. After that time there is an $80.00 holding fee.  We only hold two weeks.
IF THE DRAGON IS POSTED IT IS AVAILABLE UNLESS IT IS MARKED "SOLD" AT The end of the description


#16 Hypo Orange female
8″ born 6/10 $75.00
click to enlarge photo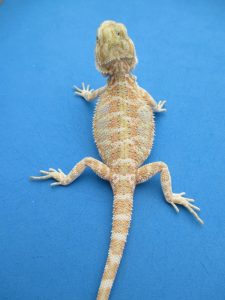 #22 Hypo Pastel male
8″ born 6/10 $85.00
calm click to enlarge
photo – SOLD 9/20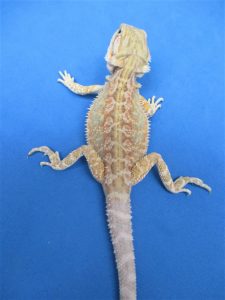 #36 Hypo Pastel male 9″
born 5/18 $100.00
click to enlarge photo
Note: shed on tail. See below
for a full body pic. Calm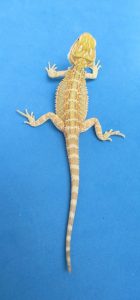 #36 again